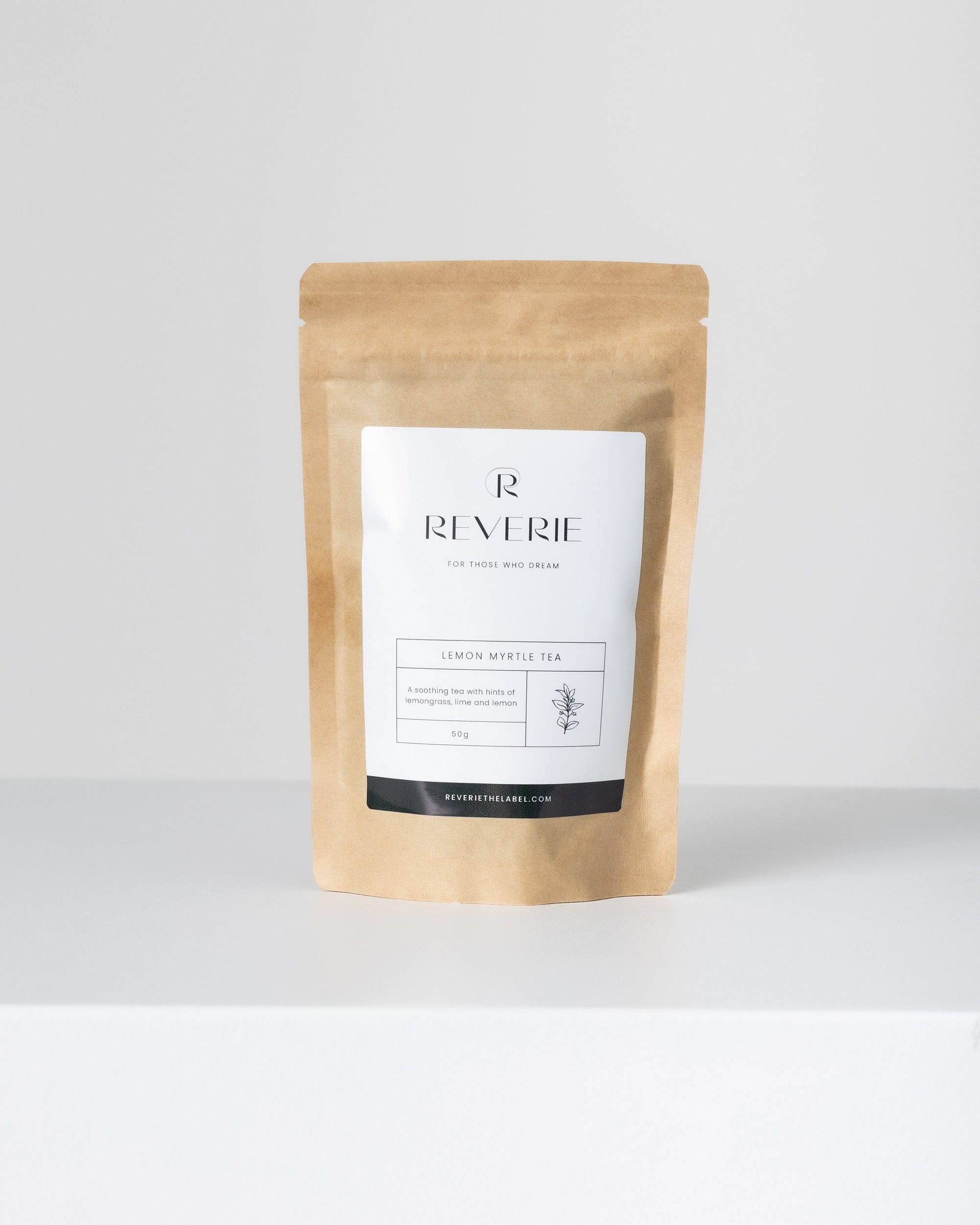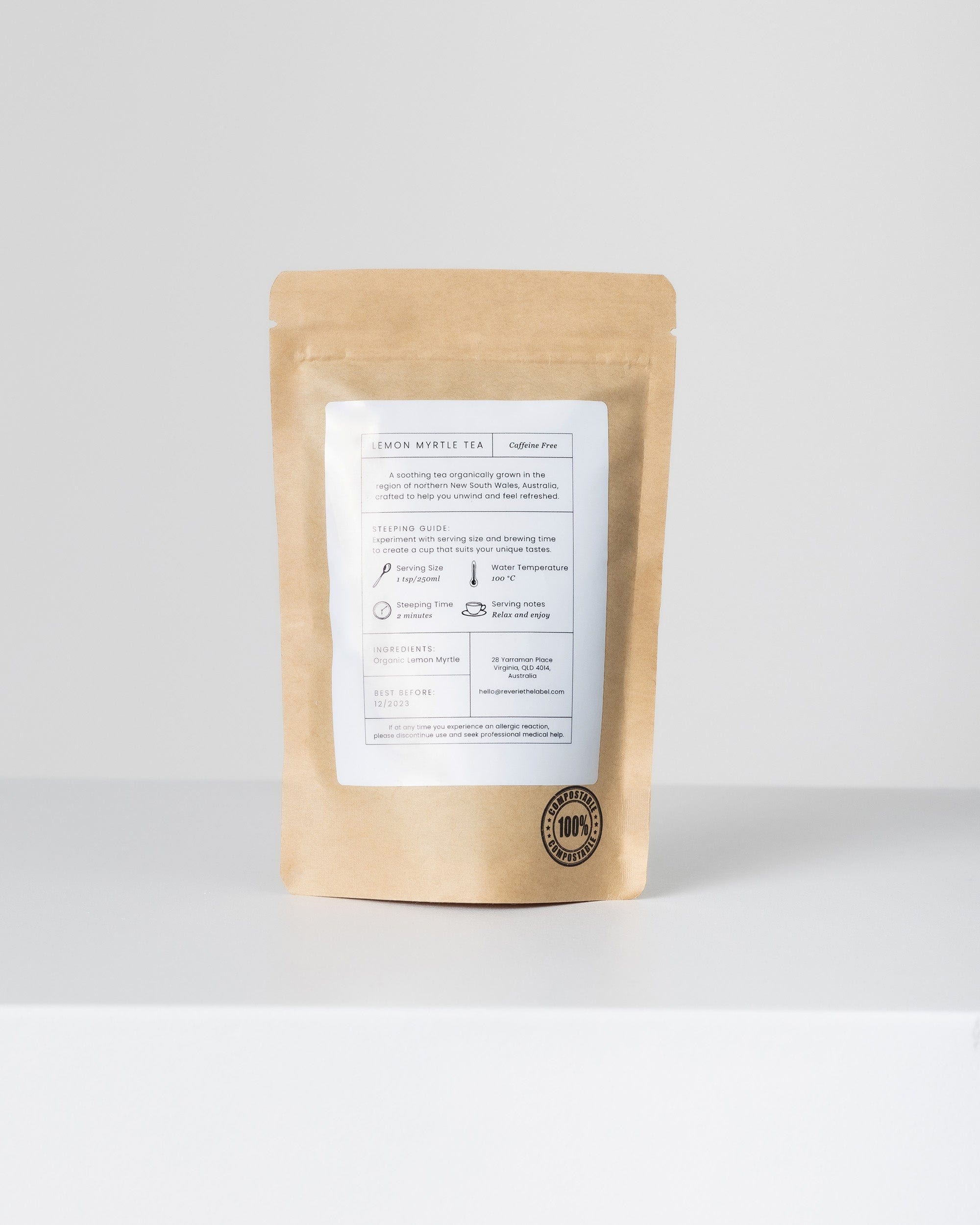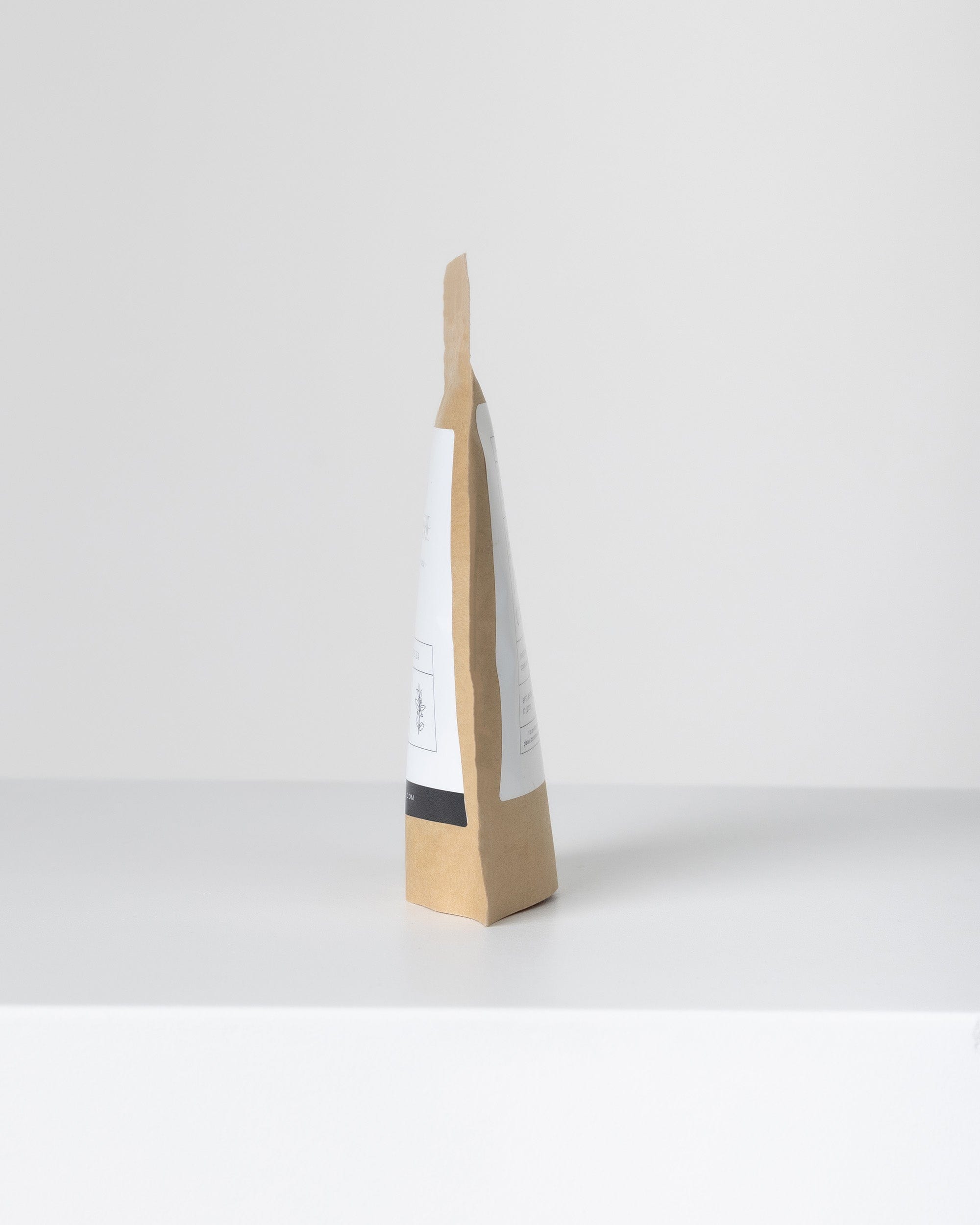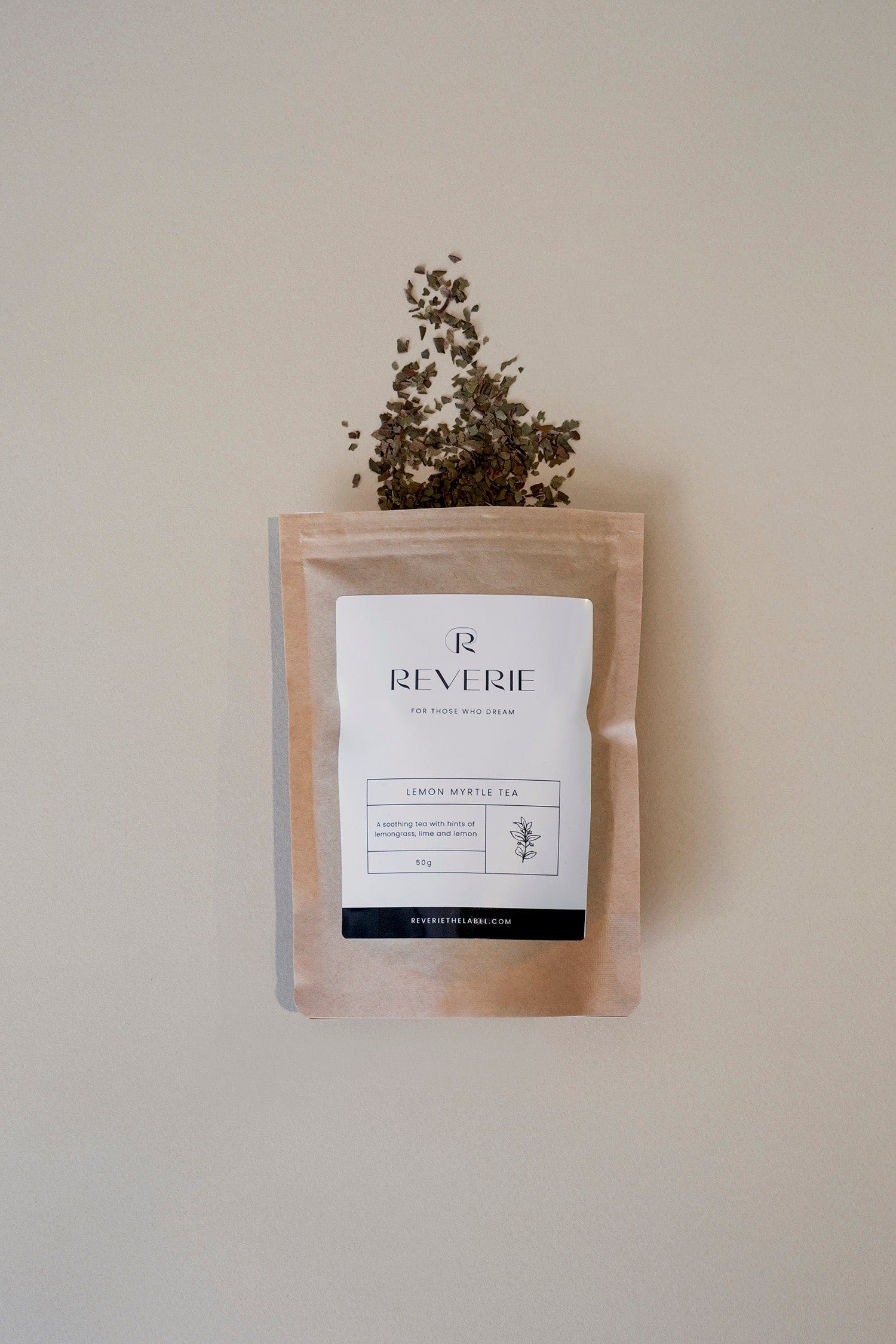 Certified Organic Lemon Myrtle - Herbal Tea
Description
Always Natural
Shipping
A cup of carefully brewed herbal tea is one of life's little pleasures. A simple tea has the power to connect loved ones, relax the mind and immerse you in a warm, comforting moment of joy.

Lemon Myrtle is a quintessentially Australian herb found in the country's rainforests. Sought after by Coastal Aboriginal tribes for milenia for its healing properties, Lemon Myrtle is a known anti-fungal, antimicrobial and anti-inflammatory. It's also said to aid relaxation and alleviate insomnia.
With a subtle yet intoxicating scent of lemongrass, lemon and lime, Reverie's Lemon Myrtle Tea is an aromatic delight that's both relaxing and comforting. Sweet, light and fresh, enjoy a pot of Lemon Myrtle tea on its own or with a dash of honey and lemon wedge.
Grown under strict pesticide-free standards in Northern New South Wales region.

Grown, made and packed in Australia. 

Compostable packaging.
Reverie is proudly Australian-designed, made and owned. Every piece in the collection is constructed in our luxurious, eco fabric, woven from the finest Australian yarns and fibres. From fabric through to finished design, Reverie is a celebration of Australian craftsmanship.
Australia

FREE standard shipping on orders over $100AUD

FREE Express on orders over $150

Rest of the World

FREE on orders over $150AUD